Mississauga
has a story
to tell the
world
Mississauga is a successful city with a lot going for it. People from around the world
are attracted to it by its high quality balanced lifestyle, excellent programs, services
and leisure options and its welcoming atmosphere. It's also a key economic centre, bringing international talent and investment to the City and allowing business to
thrive. Mississauga has grown into a City that is envied by many around the world.
All of this and yet, Mississauga is still a very young and modern city with its defining
brand story only just beginning.
We need to tell everyone who we are, where we're going
and why it matters.
Mississauga's
brand story
our brand
characteristics
People choose Mississauga for many reasons but three qualities knit the social, cultural and economic life of our city together in a unique way.
Mississauga's welcoming world culture is rooted in the rich mosaic of our communities.
We hail from every part of the world. Our diverse energy and talents help fuel the city's
role as an international hub. In North America, Mississauga enjoys the kind of global connections and cultural diversity of cities more than twice its size. That's a huge advantage for our historic villages, our businesses and our people.
Mississauga offers its own naturally enriching lifestyle. Nature is so close here with more than 520 parks and woodlands. Our green jewels are the Credit River and one of Lake Ontario's best waterfronts. We celebrate our local heritage, arts and culture and enjoy being in the heart of one of North America's most vibrant, prosperous regions.
It's the inspiring possibilities that make us all so passionate about Mississauga. We've
got a strong shared vision and we have the kind of "can do" spirit and commitment
to excellence that makes great things happen. We're an economically prosperous
community of people and businesses eager to embrace new and emerging technologies and innovations.
These three ingredients create a one-of-a-kind place we call home – Mississauga.
How we behave and communicate is an essential part of
the brand experience. Our character attributes help define not only what we do but how we do it!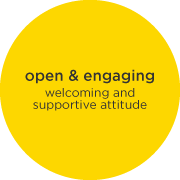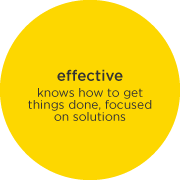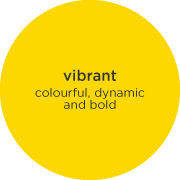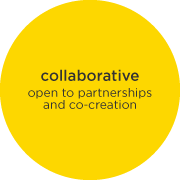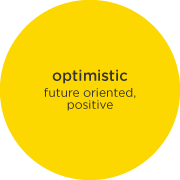 The power of our brand is in the authenticity and relevance of its promise, its benefits for stakeholders, its forward looking brand expression and the character of the experiences that support it. It's meaningful, works locally as well as globally, and positions Mississauga as a uniquely welcoming and enriching place that inspires great possibilities for today
and tomorrow.
In order to communicate and promote this compelling brand story to audiences –
both locally and globally – Mississauga needs a bold fresh new logo and visual identity.
The new Mississauga logo is a strong, open and bold logo that will communicate the excitement, diversity and promise of Mississauga's story in an innovative and unique
way. The three triangles form an open, bold, modern and future focussed 'M'.
keeping our
promise
our
expression
the process
The brand story was a result of an intense process of thorough research and extensive engagement, including;
Brand Audit
Review of print and digital City marketing and communication tools and a synopsis of previous studies and reports. The process also involved a review of the many attributes and brand assets the City of Mississauga has to support its image.
Municipal Best Practices
Analysis of relevant case studies and best practices, including; a review of 16 comparable cities and downtowns and interviews with two international experts.
Stakeholder Interviews
23 one-on-one interviews with key community stakeholders to explore Mississauga's current brand and reputation; providing important insights into the strategic direction
of the City.
Resident and Small Business Survey
A 15-minute online survey, completed by 500 Mississauga residents and 100 small businesses to gain a better understanding of their thoughts and opinions of Mississauga.
Brand Workshops
A series of four brand workshops with a Brand Advisory Panel to better understand Mississauga's current reputation, in terms of both its positive attributes and what Mississauga must improve in the future in order to continue to be successful.
Taken together, this process resulted in a thorough fact and research based approach
that was the foundation of the overall brand exploration and development process of
this project.